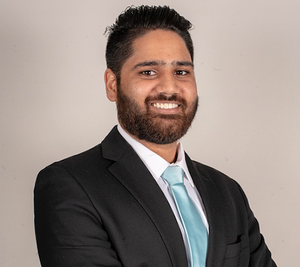 Manmeet
Singh (Savi)
Financial Professional
A graduate from Michigan State University in Applied Engineering, Manmeet knew his passion was to help as many people as he could but was not finding that in his traditional work. That is when he found the Financial Advising Training Institute. Manmeet received mentorship and was able to learn about the business by an experienced teacher and program. He knew this career path gave him the opportunity to use his problem solving and creative skills to help guide families through their financial problems.
After graduating from the program, Manmeet knew he wanted to team up with people that he could expand on his interests of empowering and serving communities. That is when Manmeet strategically partnered up with Preferred Financial Partners to work with a team of leaders that are committed to improving the quality of life for all communities.
Mr. Singh currently resides in Hazel Park, Michigan. He enjoys spending time with his friends and family, as well as playing with the family's two dogs or their horse. In his free time, Manmeet likes to travel all across the world and attend different sporting and live music events.
He is currently getting involved with a Michigan Distracted Driving organization that focuses on safer driving habits and on helping people that have been affected by distracted driving. This is a very important and personal topic for Manmeet, as he was involved in a distracted driving accident at a young age. He likes to be a contact for anyone going through a similar situation like his.