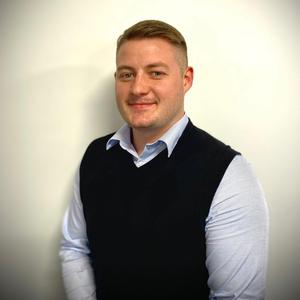 Johnathan
Kingman
Financial Professional
John graduated from the University of Detroit Mercy in 2020 with a Finance degree. He played varsity soccer for 2 years before having to quit due to a back injury. After his time with soccer ended, he picked up a role with the Strength & Conditioning program- and began training UDM's athletic teams. He was in charge of men's and momen's Tennis, Fencing, Cheer & Dance, and assisted with men's and women's Lacrosse and Basketball. It was here where John's true passion of helping people achieve their goals began.
John has been with the team since 2019. He is an Agent but also helps handle the companys marketing. His favorite part about working with PFP, aside from his wonderful colleagues, is the ability to talk to people from all aspects of life and help make a difference in their life.
John is insurance licensed in Michigan.