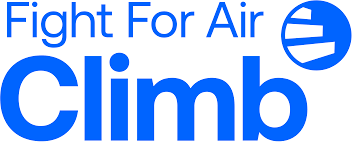 American Lung Association - Fight For Air Climb Detroit
The American Lung Association is the leading organization working to save lives by improving lung health and preventing lung disease through education, advocacy and research. The work of the American Lung Association is focused on four strategic imperatives: to defeat lung cancer; to champion clean air for all; to improve the quality of life for those with lung disease and their families; and to create a tobacco-free future.
In March of 2020, the American Lung Association launched a $25 million initiative to end COVID-19 and defend against future respiratory virus pandemics. At the same time, we're continuing our advocacy work to support clean air and redoubling our long-term commitments to lifesaving research.
Over the last 12 years, the Climbers have raised more than $65 million to support the mission of the American Lung Association.
Join us. Because Every Step Counts and every step makes a difference.